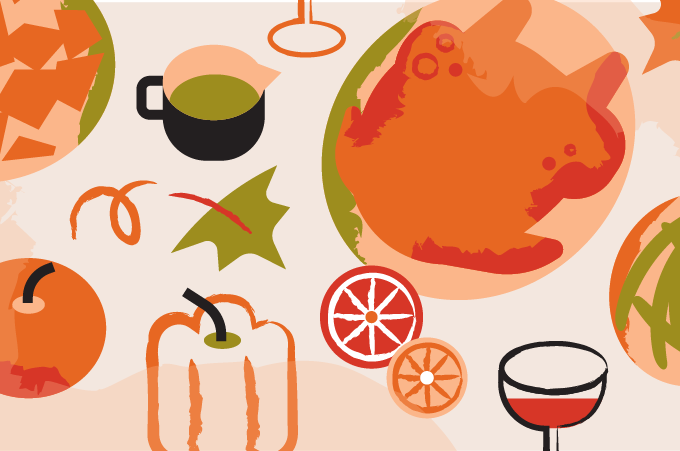 Thanksgiving can be stressful, especially if you've left it a bit last-minute and you have no idea what to bring. There are side-dishes to organize, family members to please, and cooking skills to take into account.
Relax. We've created a flowchart full of tried-and-tested favorites and quirky alternatives to help you make that all-important decision. So whether you need to impress a mother-in-law or you're a disaster in the kitchen, you'll find tempting ideas for all abilities and eventualities. Now eat, drink, and cranberry!
What Thanksgiving side dishes should you bring?

Discover Cacoo, the cloud-based diagramming software for creating amazing flowcharts — and so much more.
Collaborate on ideas to align your team's vision in Cacoo