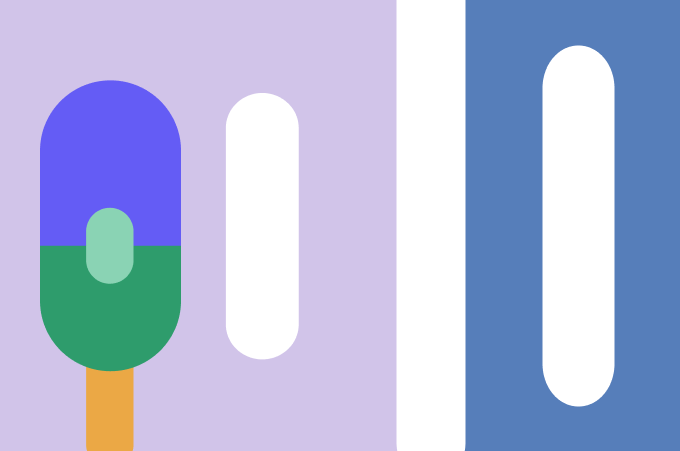 From inspirational speakers to hilarious stand-up comics, we've compiled the best-of-the-best podcasts to make your workday better than ever. 

Choose between music and sport, soak up some project management tips, or pick up a new skill with tips from the business world's shining lights. Each one provides an entertaining listen — and some even drop on Mondays, so you have that much more to look forward to at the start of the week.
Which podcast should you listen to at work?
A flowchart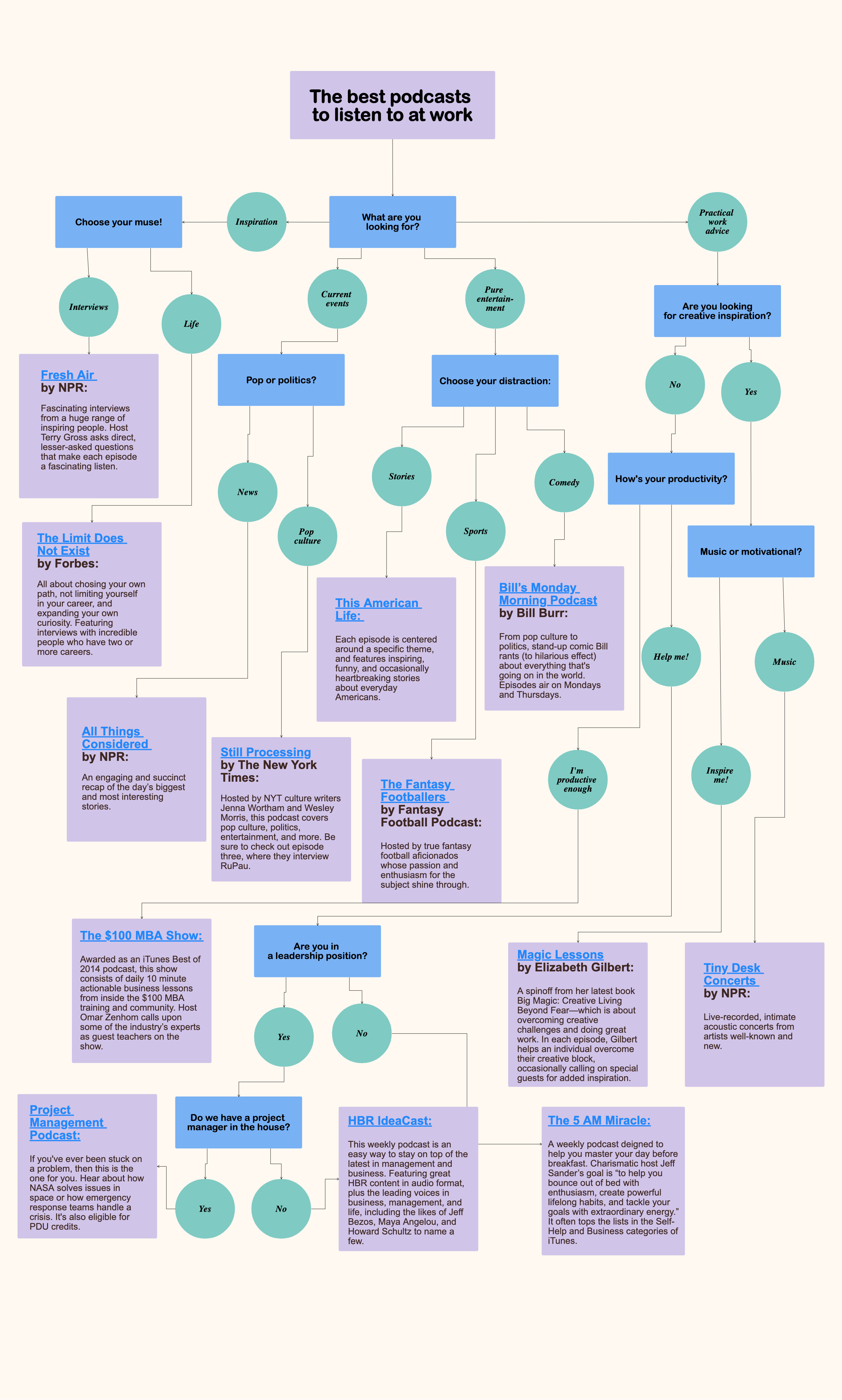 Access diagram here.
Listen to your perfect podcast:
Fresh Air by NPR: https://www.npr.org/podcasts/381444908/fresh-air
The Limit Does Not Exist by Forbes: https://www.forbes.com/pictures/geeg45efmli/the-limit-does-not-exist/#3d624bd0256f
All Things Considered by NPR: https://www.npr.org/programs/all-things-considered/
The $100 MBA Show: https://100mba.net/show/ 
The Project Management Podcast: https://www.project-management-podcast.com/
Still Processing by The New York Times: https://www.nytimes.com/column/still-processing-podcast 
This American Life: https://www.thisamericanlife.org/
The Fantasy Footballers: https://www.thefantasyfootballers.com/fantasy-football-podcast/
HBR IdeaCast: https://hbr.org/2018/01/podcast-ideacast
Bill's Monday Morning Podcast: https://billburr.com/podcast/
Magic Lessons – Elizabeth Gilbert: https://www.elizabethgilbert.com/magic-lessons/
The 5AM Miracle: https://www.jeffsanders.com/podcast/
Tiny Desk Concerts: https://www.npr.org/series/tiny-desk-concerts/

Discover Cacoo, the cloud-based diagramming software for creating amazing flowcharts and so much more.
Collaborate on ideas to align your team's vision in Cacoo