This week the NYC Nulab Crew headed over to Pivotal Labs to attend the Japan NYC Startups event that centered around the topic "What the Heck is Technical Evangelism?"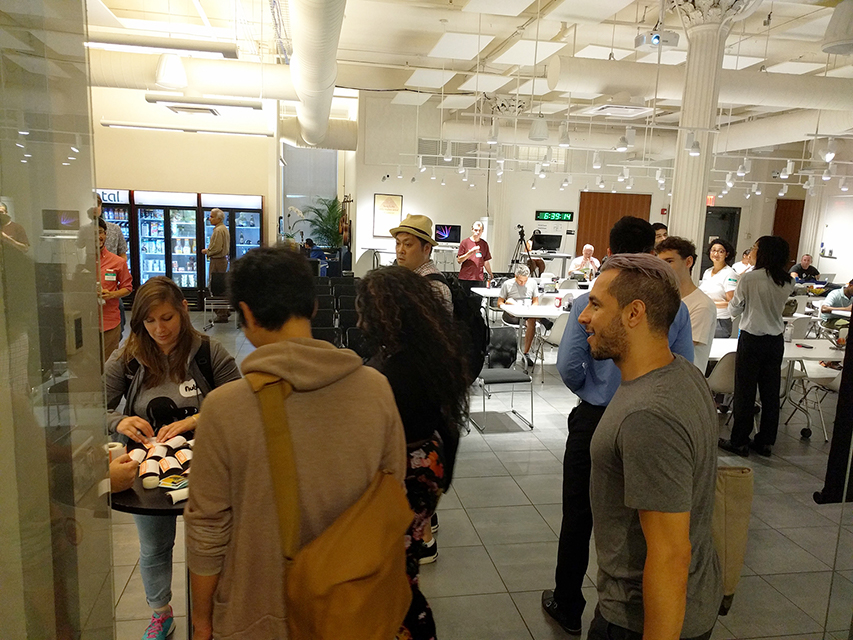 The NYC Nulab Crew gathers at Pivotal Labs' event space in Chelsea
Answering this question was guest speaker Ash Ryan, a technical evangelist hailing from Adobe Creative SDK.  Ash spent most of his career in Japan working as a translator, instructor, cultural ambassador, app developer and had also developed his own startup. He spent time in Japan creating and cultivating the tech community, bringing coders and learners together through groups including the Coffee & Coding Conundrum which started in Osaka in 2014 and has since expanded to a sister branch in New York City.  As a technical evangelist, Ash travels around the world speaking to groups, developers, partners and curious ears about the Adobe Creative SDK and technology.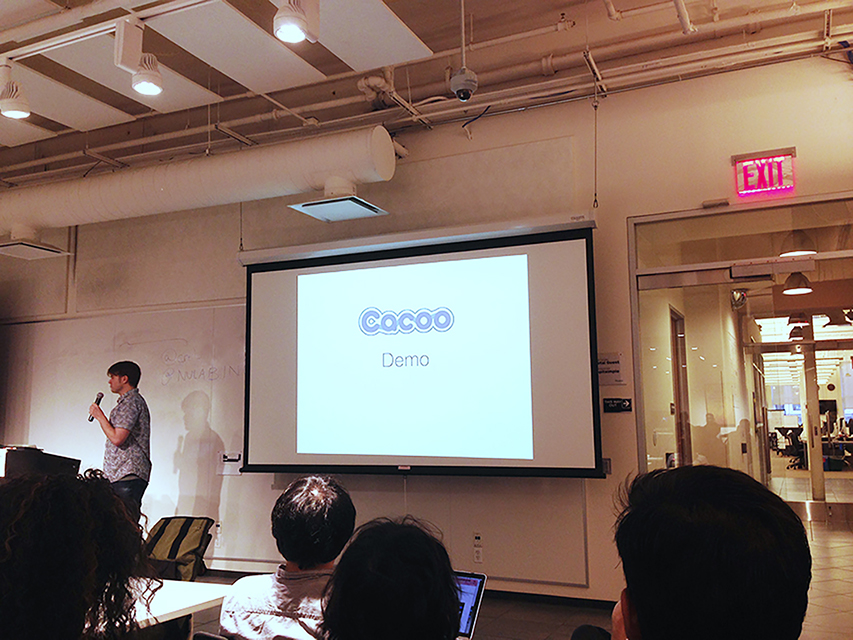 Ash Ryan discusses technical evangelism
In May, Cacoo was one of the first programs to successfully integrate the Adobe Creative SDK. This integration connects the user's Creative Cloud Assets directly to Cacoo for a seamless import experience. With the SDK's tech evangelist setting the scene, the Japan NYC Startups Meetup event was a great opportunity to demo our integration.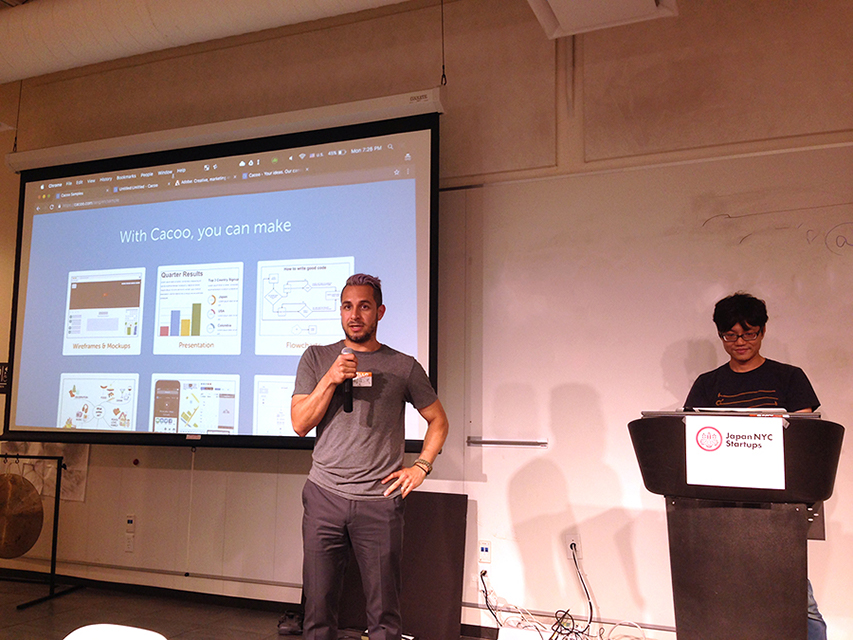 David Rivera and Ryuzo Yamamoto lead the Cacoo demo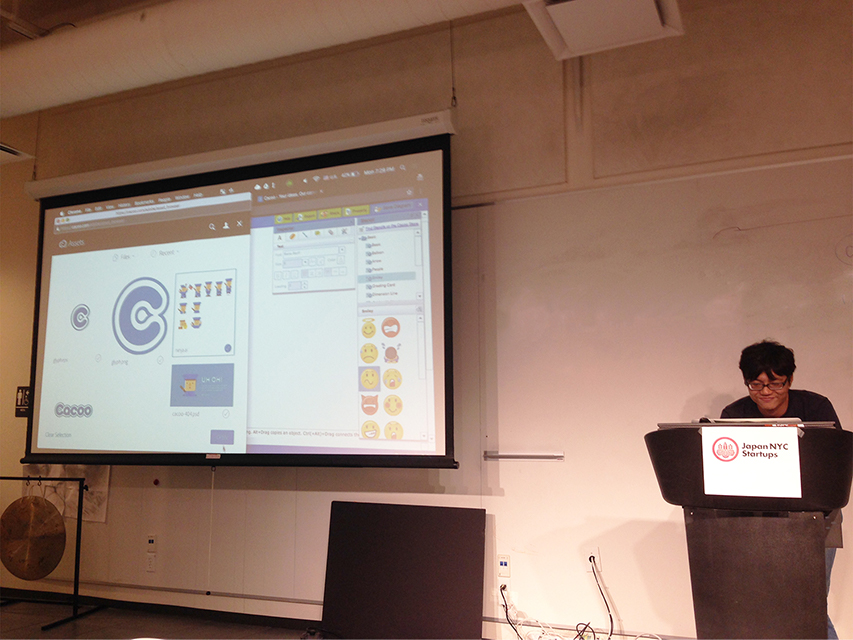 Ryuzo Yamamoto demos the Adobe Creative SDK integration with Cacoo
Masa Okunishi, Toby Shorin and Yu Imaoka who run the Meetup, along with Ash Ryan all provided us with a warm welcome and wonderful atmosphere to share our integration with Adobe.
Collaborate on ideas to align your team's vision in Cacoo