Cloud-based Mind Map Software
The easiest online mind map & collaboration tool for your team
Creating mind maps online has never been easier
Extensive collection of mind map templates and shapes
Create and share professional mind maps using Cacoo's variety of templates and shapes.
Use mind maps to think visually
Brainstorm ideas
Organize concepts
Solve problems
Take notes
Collaborate with anyone in real-time
Get quick feedback on your mind maps, and keep everyone on the same page.
Share and edit diagrams with team members at the same time to collaborate on your best ideas.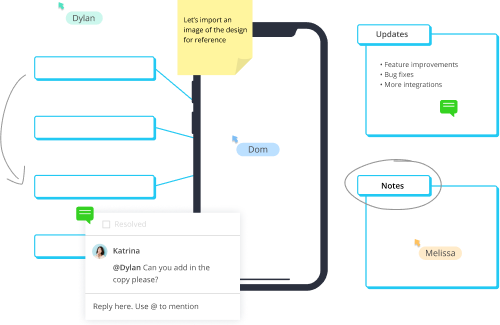 Simple and secure file management
Keep team assets organized with shared project folders, each with their own security settings and members.
Work is saved directly in Cacoo making it easy for everyone on the team to create, edit, and share diagrams online.
Looking for more ways to diagram and share your ideas?