Communicate visually, collaborate easily
The diagramming app teams are using to visualize their ideas into reality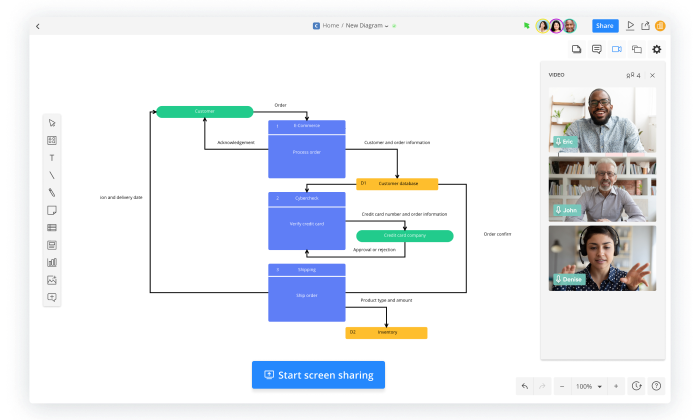 Collaborate with anyone, anywhere simultaneously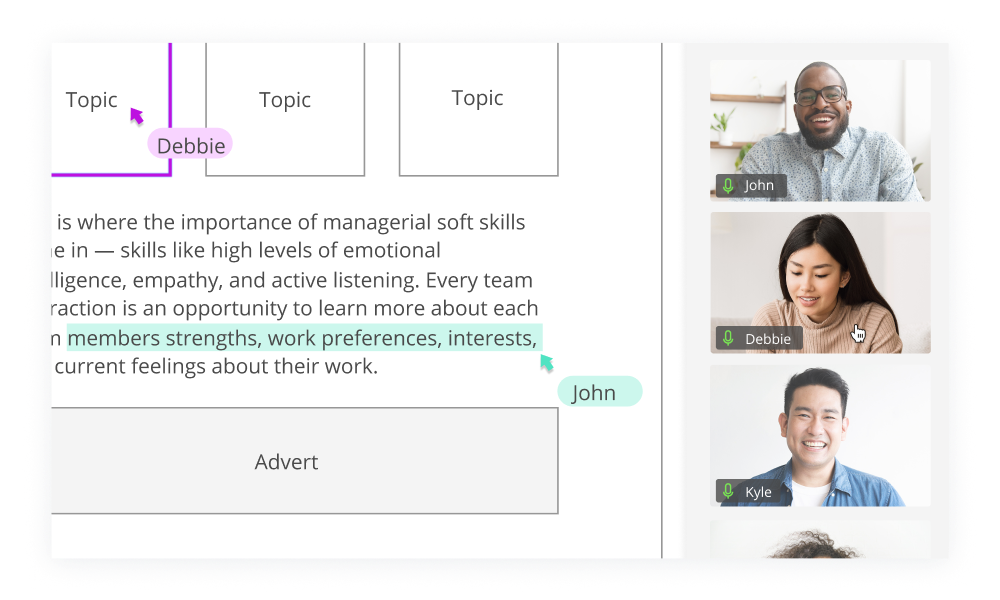 Together you can create, edit, comment on, and chat about diagrams in real-time. All you need is a wi-fi connection.
Multi-user editing
In-app video & chat

Comments on diagrams
Screen sharing
Learn more about the Team plan
Create beautiful visuals in minutes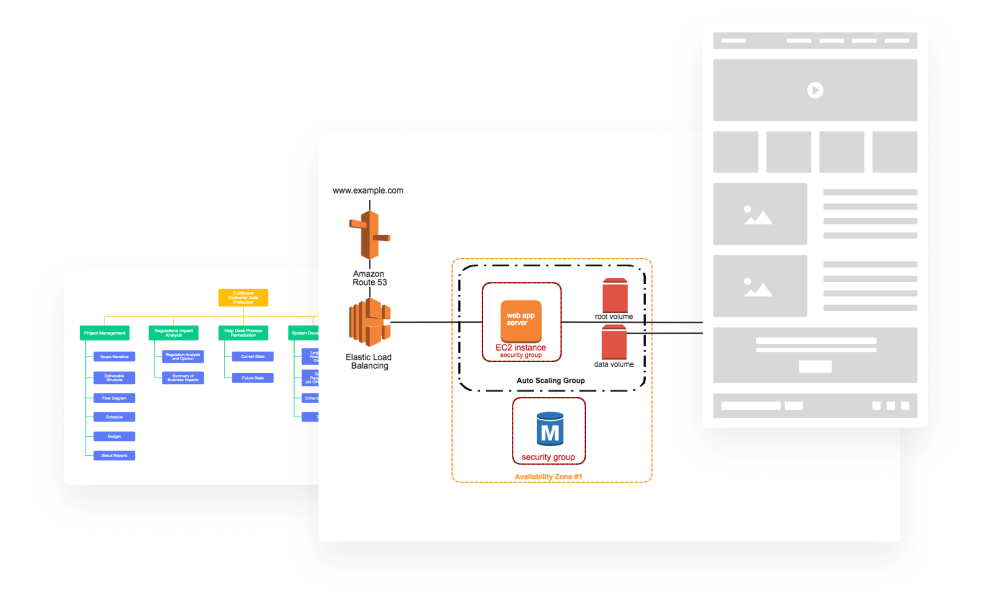 Cacoo's diverse library of templates and shapes provide the pieces you need to create flowcharts, wireframes, network diagrams, org charts, and more. You can also import images and screenshots with your own assets to refine your designs.
The easy-to-use editor will have you putting together your first diagram in minutes.
View templates
Brainstorm, explore, and document your workflow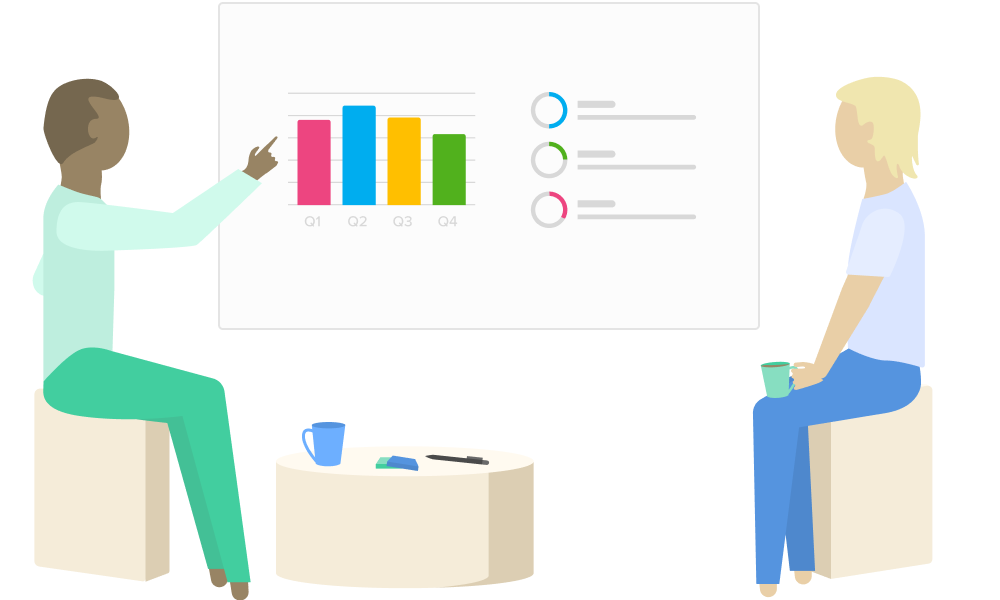 When you visualize your process, it's easier to understand, streamline, and communicate with others. Diagrams are a highly effective way of transforming what's in your head into an easily-shareable idea.
Start from a template or free-draw on a blank canvas. Get feedback at every step as you watch your ideas come to life.
Present your ideas and get live feedback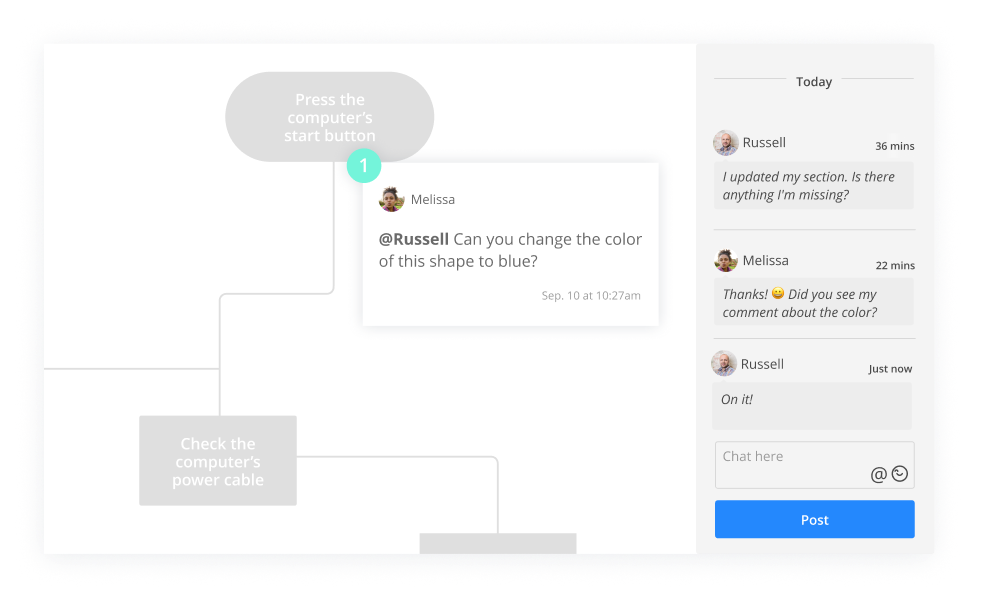 With presentation mode, you can showcase your diagrams to audiences small and large.
They can then provide feedback either as a comment right on your diagram or using the in-app chat feature.
Improve team alignment and understanding
You can share your work with anyone—team members and clients alike—even if they don't have a Cacoo account. Send an entire folder, a specific Cacoo diagram, or share your screen on a live video call.
Teams collaborate better when they understand each other's perspective. Share your existing processes and workflows across teams, create new ones together, and improve them as you go.
Share diagrams and folders with a link or email
Export as SVG, PDF, and more
Embed diagrams in web pages and wikis
Present diagrams with presentation mode & screen sharing
The Cacoo dashboard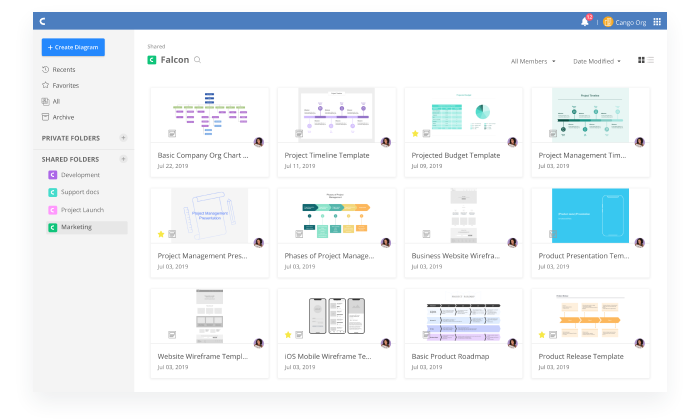 Single source of truth

All diagrams—including project plans and documentation—are managed in a single place. Updates automatically sync with all members of the team.

Easy to organize

Keep team assets organized with shared folders. Everything is saved and stored directly in Cacoo.

Effective team management

Add new members to folders and groups giving them instant access to diagrams they need.
Tools to enhance your workflow
Revision history

Track when a diagram was last edited, and save diagram versions to compare changes over time.

In-app video & chat

Discuss ideas & feedback with your team without leaving the Editor.

Present & screen share

Use presentation mode in person or screen sharing to show your work to others over a video call.

Dynamic charts

Create graphs and charts using your own data. Import from a spreadsheet or input directly into Cacoo.

Embedded diagrams

Embed your diagrams in a wiki, website, or blog, and they will automatically update when edited in Cacoo.

AWS Importer

Save time creating network diagrams by importing your AWS architecture directly into Cacoo. Automatically generate network diagrams to edit and share.

Exporting options

Get high-resolution diagrams with SVG, PDF, PowerPoint, and PostScript exporting options.

Commenting

Get feedback from your entire team with comments directly on diagrams.

Visio alternative

Your Visio files can be imported and edited in Cacoo. Work securely in the cloud for less.
Lower operating costs

Integrations

In addition to Backlog and Typetalk, use Cacoo with your other productivity tools such as Google Drive, Adobe Creative Cloud, and Confluence.
More integrations