Made for every kind of team
Give your team the visual tool they need to succeed
Try it free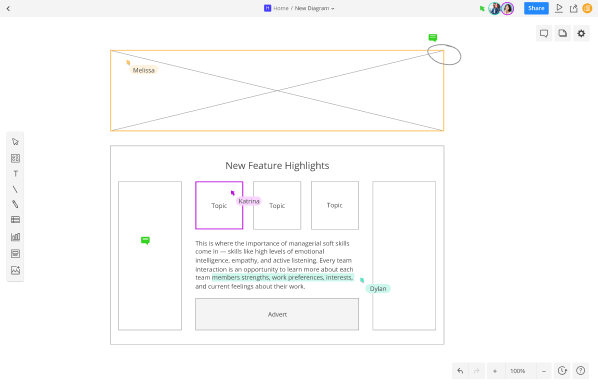 Packed with features for powerful diagrams
Create beautiful visuals in minutes
Whether it's developing a strategy for your marketing team or crafting a presentation for a client, Cacoo has a variety of templates to choose from for all of your professional needs. See for yourself.
Share your ideas and get feedback from your team
You can share your work with anyone—team members and clients alike—even if they don't have a Cacoo account. Send an entire folder or a specific Cacoo diagram using Edit and View-only links.
Collaborate with anyone, anywhere
Cacoo makes it easy to collaborate with your team anytime, anywhere. Edits are available to colleagues in real-time, and you can always leave comments for collaborators to review.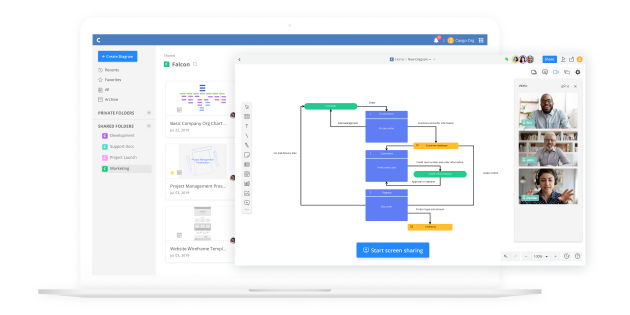 Get the cloud-based diagram maker made for companies, teams, and you.
Supports teams of all kinds
Find your team and the templates you need for every diagram
Fully integrated
Cacoo is stacked with the most-wanted integrations, so you can get access to the things you need anytime.