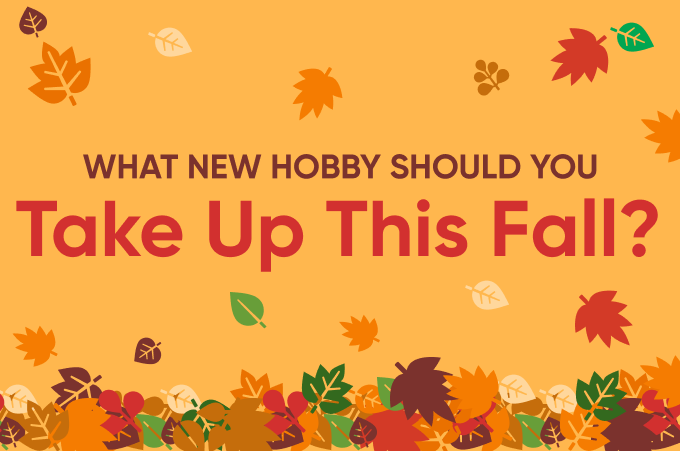 Days are shorter, the leaves are changing colors, and the air is crisp. But just because summer is over doesn't mean you need to go straight into early hibernation.
The chilling weather and cozy feelings actually make it the perfect time to take up a new hobby that maybe you hadn't considered before. We've put together a collection of creative activities you could start adding to your life with benefits to both your mental and physical wellness. Let us help find your potential new passion and we'll let you take it from there!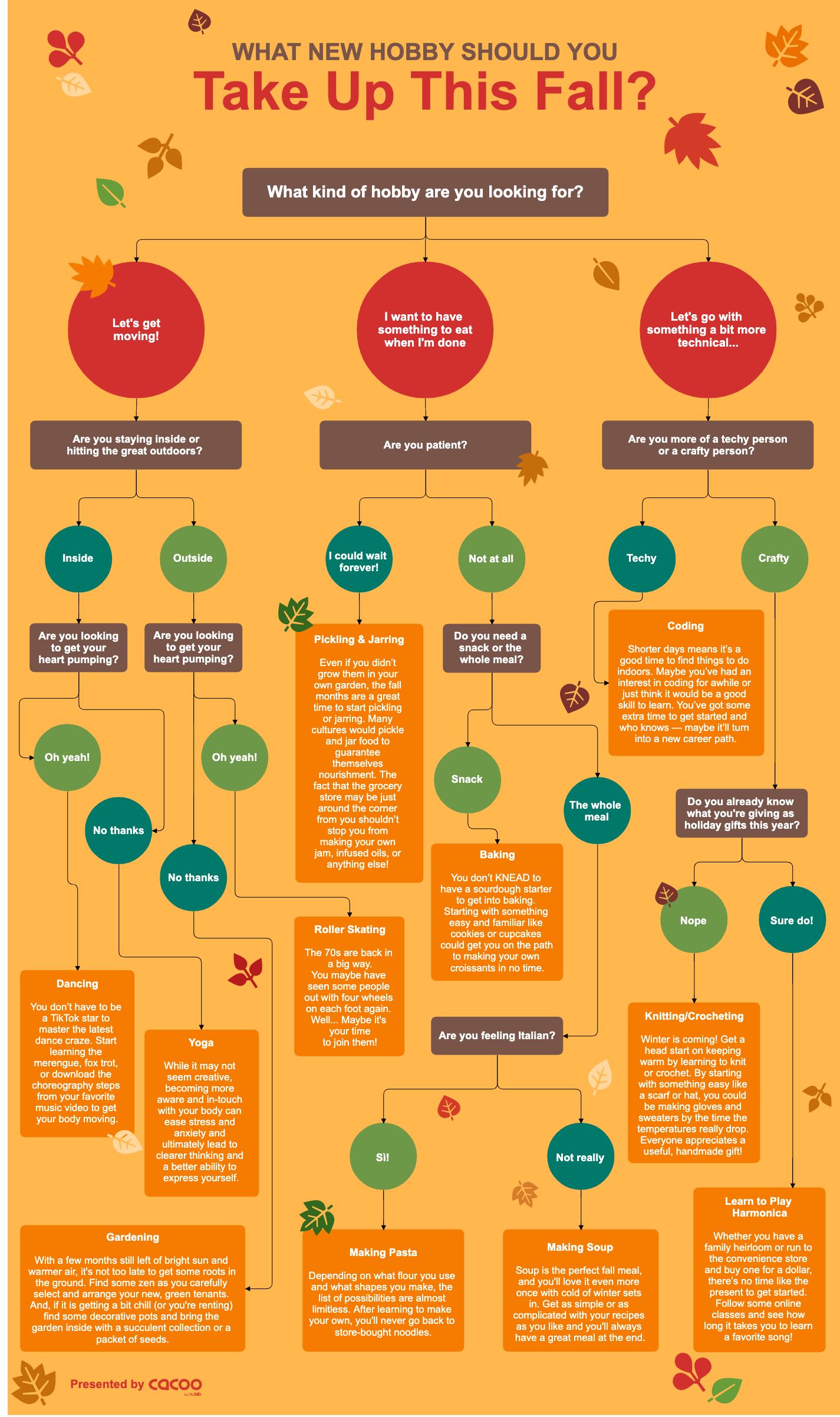 Discover Cacoo, the cloud-based diagramming software for creating amazing flowcharts and so much more.
Easy places to get started
Dancing: Refinery29
Yoga: DoYogaWithMe
Gardening: IntoxicatedOnLife
Rolling Skating: Queer Girl Straight Skates
Pickling & Jarring: An Off-Grid Life 
Baking: The Spruce Eats
Making Pasta: Bon Appétit
Making Soup: Delish
Coding: w3schools
Knitting/Crocheting: All Crafts Channel
Learn to Play the Harmonica: Mitch Grainger
Collaborate on ideas to align your team's vision in Cacoo